Fully customized treatment protocols
Safely treat all skin types
Minimal to no discomfort, downtime, or side effects
Target diet and exercise-resistant pockets of fat
Lift sagging skin on the face and body
Noticeable, long-lasting results
* Treatment results may vary from person to person.
The following are some of the body sculpting and contouring solutions proudly offered by your trusted team at Luminate.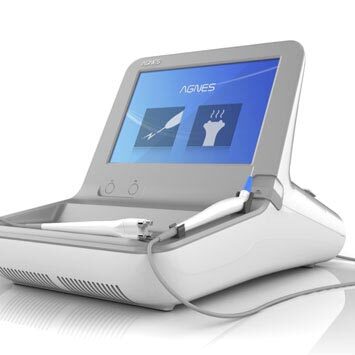 Agnes RF
Agnes RF microneedling safely treats virtually all skin types and colors with minimal discomfort, downtime, or side effects. The revolutionary device emits radiofrequency energy into the skin's lower layers, triggering the body's natural healing processes. Focused heat virtually eliminates localized pockets of fat and boosts collagen and elastin production, dramatically contracting, tightening, and sculpting the skin from within!
LEARN MORE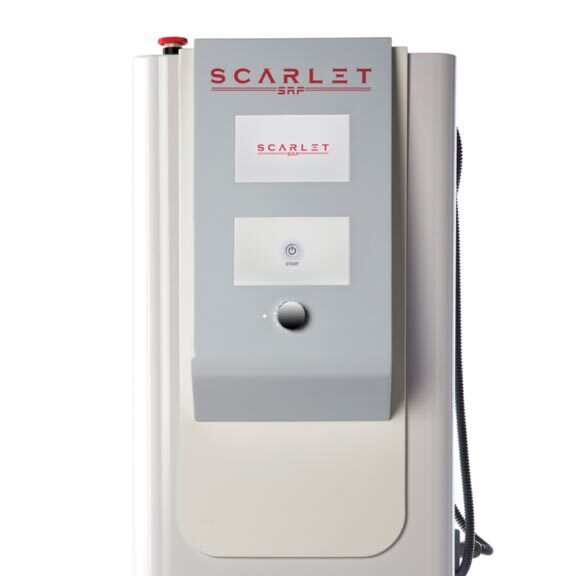 Scarlet SRF
Scarlet SRF is one of the safest and most effective anti-aging and body contouring RF systems available today. The groundbreaking device delivers short-pulse radio frequency (SRF) beneath the skin's superficial layer through specialized microneedles, stimulating collagen and elastin production. That helps increase the skin's density and repairs, lifts, firms, tightens, and sculpts the neck, face, and body with dramatic, long-lasting results.
LEARN MORE
V-Form
Body Contouring and Cellulite Reduction
V-Form offers a fully customizable, non-invasive, and clinically proven solution for dramatic body contouring and cellulite reduction without downtime. The revolutionary device utilizes a combination of radiofrequency (RF) waves and vacuum therapy to destroy fat cells, tighten your skin, and reduce cellulite, with exceptional, long-lasting results.
Kybella
Double Chin Reduction
Kybella is an FDA-approved injectable that treats moderate to severe submental fat (double chin). When injected under the chin, its active ingredient, deoxycholic acid, destroys excess fat cells in the area, which the body naturally eliminates. Once these fat cells are destroyed, they are gone for good, leaving you with permanent treatment results!
Mesotherapy
Fat Reduction
Mesotherapy is body sculpting at its best. The injections containing a cocktail of vitamins and antioxidants help break down stubborn areas of fat in the face, arms, legs, thighs, buttocks, and hips. The non-surgical body contouring solution also reduces cellulite, tightens loose skin, recontours the body, and much more!
Sculptra
Butt Lift
Sculptra is an injectable dermal filler that stimulates collagen production in the skin. It is often used to erase the signs of aging and restore lost facial volume but can also treat the buttocks. The Sculptra booty lift allows us to add fullness, volume, and definition where needed, with incredibly natural-looking results.
Cellulite
QWO Treatment
Over time, the skin thins, fat cells enlarge, and fibrous bands under the skin thicken and cause tension, resulting in the appearance of dimpling or cellulite. QWO is a cosmetic injectable that treats moderate to severe cellulite in adult women's buttocks. Its active ingredient, collagenase clostridium histolyticum, releases the fibrous bands and redistributes the fat cells, improving the appearance of cellulite. QWO also triggers collagen production, contouring and sculpting the treatment area, with long-lasting results.
Body Peels
PCA Body Peel
The PCA Body Peel targets skin in all areas of the body to reduce lines and wrinkles, smooth rough skin, treat discoloration, and enhance your skin's appearance.
VI Peel Body
Our VI Peel Body Treatment works for all skin types and tones. It stimulates collagen production, improving stretch marks along with a host of skin concerns. The results? Smoother and more radiant skin in just one treatment!