Fully customized treatment protocols
Gently exfoliate dead skin cells and impurities
Promote skin cell regeneration
Cleanse, exfoliate, hydrate, and nourish
Boost collagen and elastin production
Target virtually any skin concern
Smooth away the signs of aging and sun damage
Enhance skin suppleness and elasticity
Reveal a beautifully healthy complexion
Protect your skin against future damage
* Treatment results may vary from person to person.
The following are some of the soothing and healing facial treatments offered by your trusted team at Luminate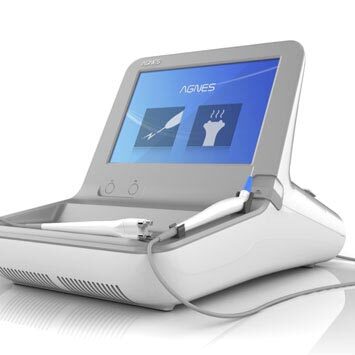 Agnes RF
Originally developed as a permanent acne cure, Agnes RF has taken the cosmetic world by storm. The dynamic precision RF technology provides an acne cure, eliminates unwanted pockets of fat, and produces unmatched skin tightening and smoothing results, delivering a more sculpted, contoured you!
LEARN MORE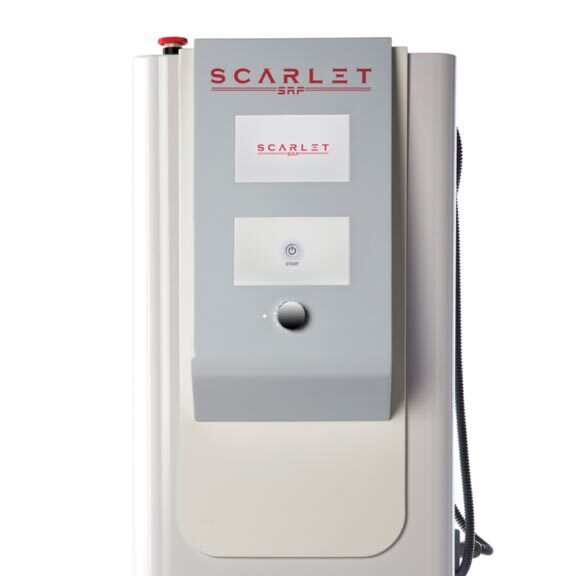 Scarlet SRF
Scarlet SRF is an FDA-cleared anti-aging skin treatment. The groundbreaking microneedling and short pulse radio frequency (SRF) device is safe for all skin types, targeting a wide range of skin concerns without surgery or recovery time. RF energy delivered beneath the skin's superficial layer through microneedles triggers collagen and elastin production, repairing the skin and tightening it from within. Scarlet SRF treats fine lines, wrinkles, sun damage, facial sagging, smile lines, spider veins, rosacea, scarring, and so much more!
LEARN MORE
Skin Rejuvenation
V - IPL by Viora brings a new standard to intense pulsed light skin rejuvenation. The device emits pulses of broad-spectrum light deep into the skin, offering an ideal solution to target a range of common skin concerns. Light therapy treats acne, acne scarring, fine lines, wrinkles, visible blood vessels, pigmented lesions, rosacea, sun damage, age spots, enlarged pores, uneven skin tone and texture, and so much more!
DiamondGlow
The DiamondGlow 3 in 1 facial cleanser with the 'DiamondGlow' patented recessed tip wand uses real diamonds to provide unique resurfacing that thoroughly cleanses and rejuvenates the skin. The innovative therapy targets various skin issues, including fine lines, discoloration, sun damage, roughness, and overall dryness. Exfoliate, extract, and infuse in just one simple step for dramatic skin rejuvenation and renewal.
Dermaplane
With time, dead skin cells and impurities build up on the top layers of the skin, leaving it dry, dull, and rough. Dermaplaning is a painless facial rejuvenation technique that removes the outermost layer of damaged skin cells and vellus hairs known as peach fuzz, improving skin surface irregularities and revealing a radiant complexion. Moreover, the gentle physical exfoliation treatment allows your skincare products to penetrate deeper into the skin, maximizing their benefits.
Chemical Peels
Chemical peels involve the application of a solution to exfoliate dead and damaged skin, revealing new, healthy skin. We're pleased to offer a range of peel solutions tailored to your skin type and unique concerns including VI Peels , PCA Peels and MD Peels.
The following are the types of peels we offer:
VI Peels
VI Peels by Vitality Institute are medium-depth peels that gently exfoliate dead skin cells and impurities and stimulate collagen and elastin production. VI Peels are highly effective at improving the appearance of lines, wrinkles, dark spots, irregular pigmentation, acne, and acne scars. They also enhance skin tone and texture, leaving you with a beautifully clear and radiant complexion. 
PCA Peels
PCA Skin Peels come in formulations for all skin types, even the most sensitive skin. They gently exfoliate the epidermis, revealing new, healthy skin. The scientifically developed peels target a range of skin concerns, including acne, surface lines, rough skin, redness, discoloration, lines, wrinkles, and so much more. PCA Peels gently firm, tighten, and tone your skin with visible, long-lasting results.
MD Peels
The MD Peel is a medium-depth peel suitable for resilient skin. The powerful treatment delivers dramatic skin rejuvenation with intense results. It significantly improves the appearance of fine lines, wrinkles, discoloration, acne, and acne scarring and promotes a more even skin tone.